Jun, 18 2018
A Growing Team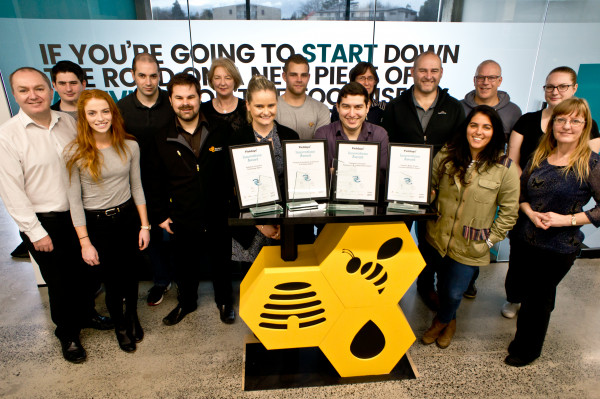 Fieldays went phenomenally for MyApiary in the Innovation tent taking home four awards:
Vodafone ICT Award
Callaghan Innovation Partnership & Collaboration Award
Tomkins Wake IP and Commercialisation Award
Fieldays Grassroots Prototype Innovation Award
These awards are a testament to the hard work that our team have put in to provide commercial beekeeping businesses with premium products that aid in their apiary management in a number of ways.
The MyApiary team is rapidly growing this year, utilising knowledge from shareholders Gallagher and NetValue, as well as a number of Interns. Our expanding team means that we have the capacity to deal with our growing customer base as well as the resources to continiously update, improve and innovate products ensuring the myapiary system is one that benefits beekeeping companies and reduces the complexities involved with running a business.